Graviton's O to E converter makes easy optoelectronic instrumentation in cost effective way. Just attach the converter onto the input terminal of your electronic instrument then you can observe optical power waveforms.

* Small Size, Light Weight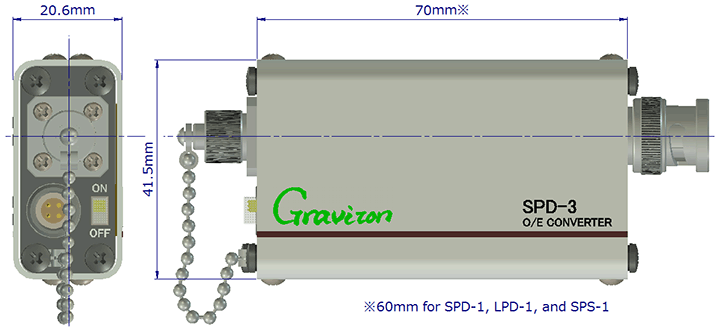 Graviton's O to E converters are very small and light. No damege of the input terminals of your electronic equipments.

* Easy to attach, Easy to connect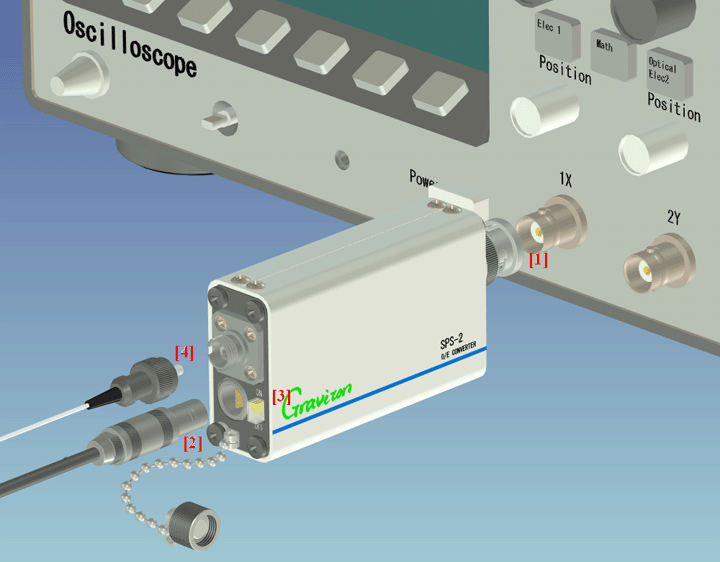 [1] Just attach the O to E converter onto your electronic instrument, [2] Supply the DC power to the converter, [3] Turn on the DC power switch of the converter, [4] Connect the optical signal you want observe. Then adjust the voltage range, time range, or frequency range of the electronic instrument.

* Outstanding Detection Area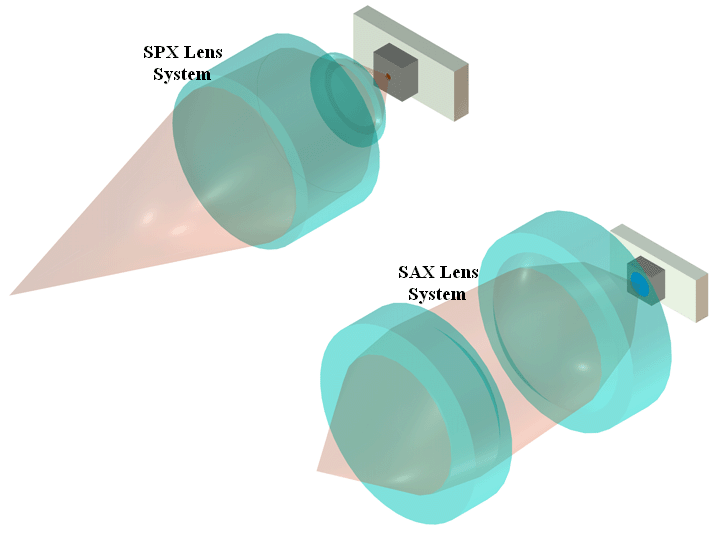 Graviton's O to E converter has Graviton's original lens system incarnates outstanding detection area. Maximum detection diameter is up to 1mm, and Maximum NA range is up to 0.5.
(SPD-1, LPD-1, and SPS-1 is configured by a photodetector with a ball lens.)

* Wide bandwidth conversion from DC up to GHz
Transimpedanse amplifire inside Graviton's converter is configured by discrete transistor devices. The TIA circuitry is effective to get wide band O to E conversion from DC up to GHz, and high sensitivity. Also the offset voltage is very low since the DC servo circuit system.